Title
Notes on 'Camp'
Author

Susan Sontag

Year

1964

Publisher

Penguin Books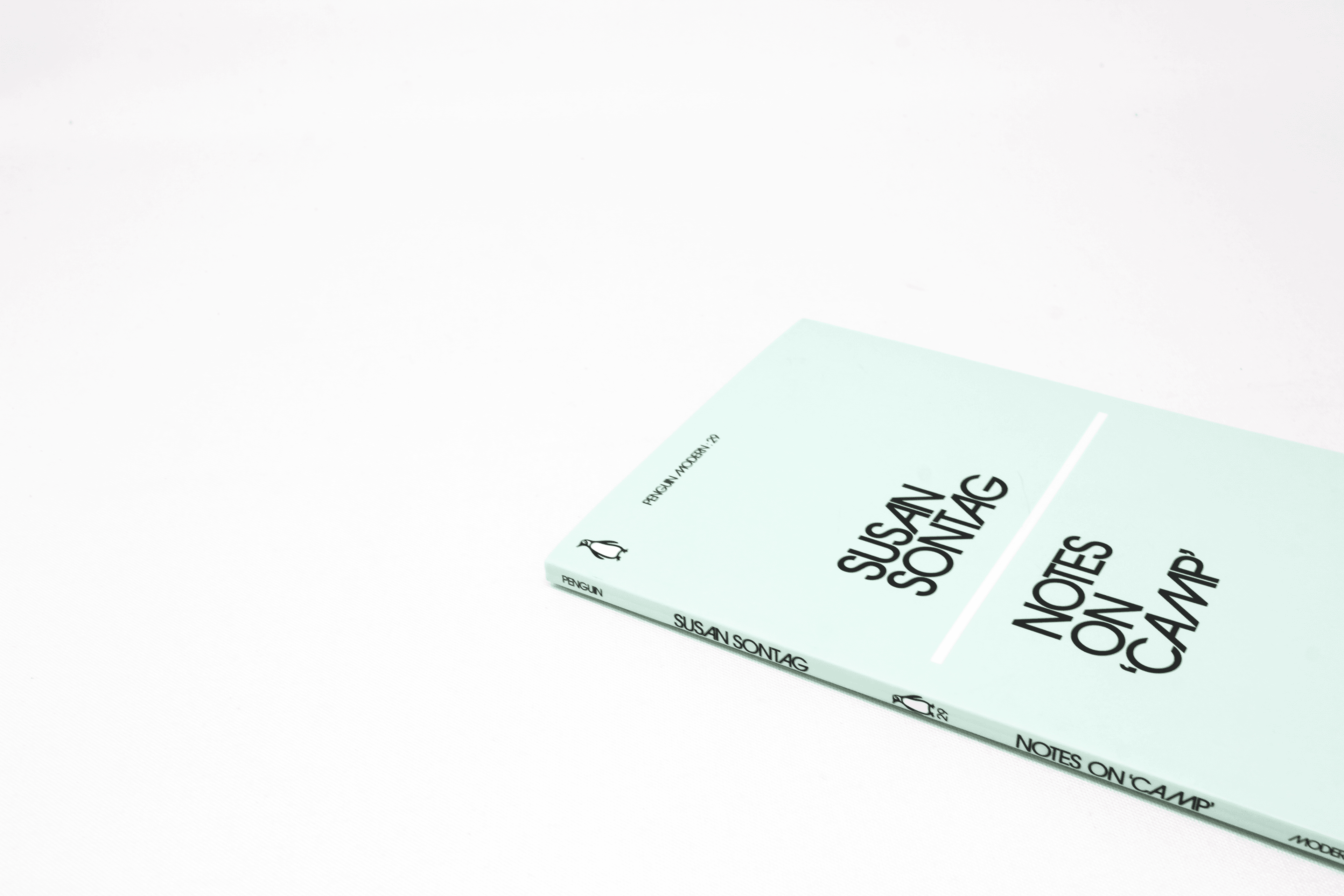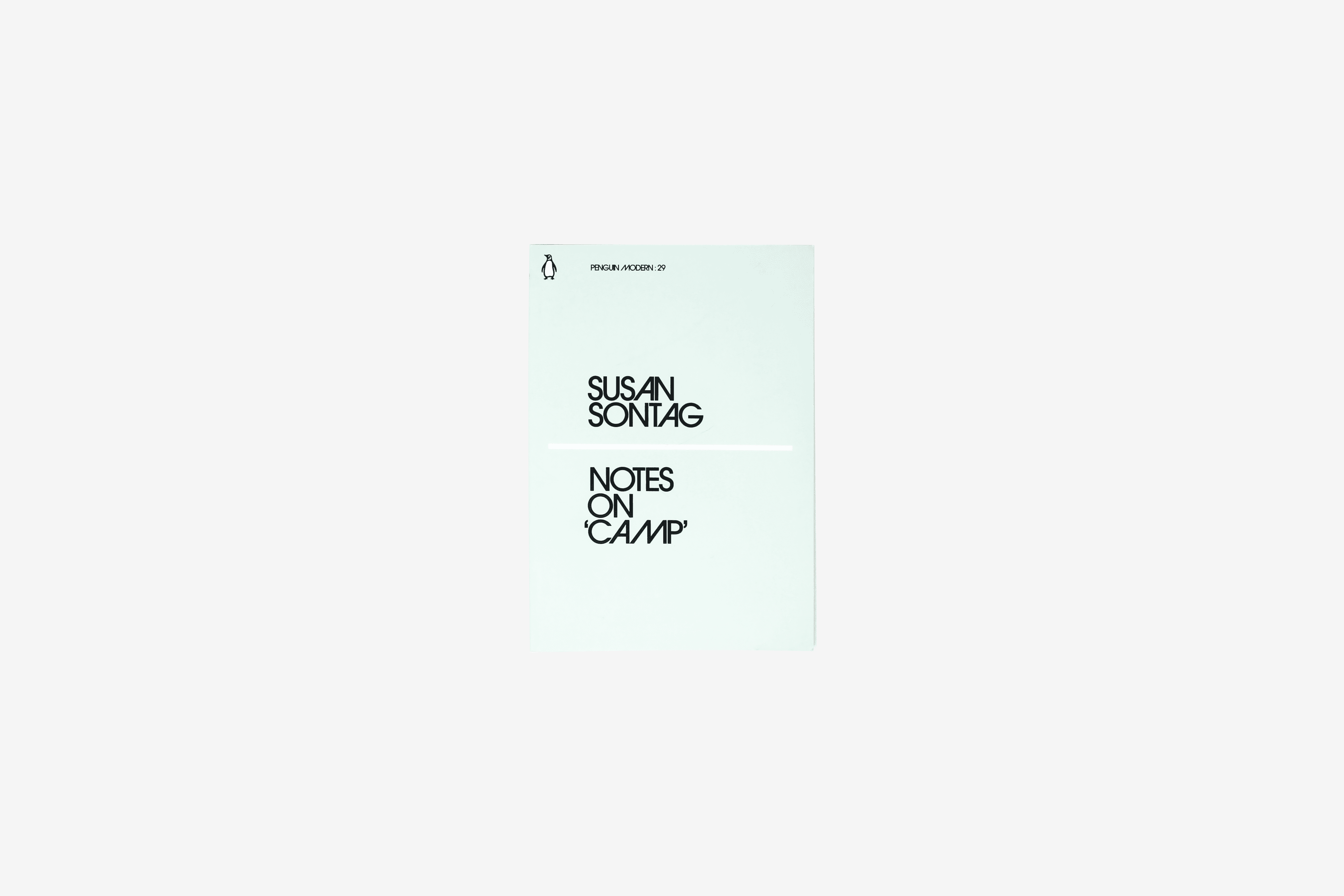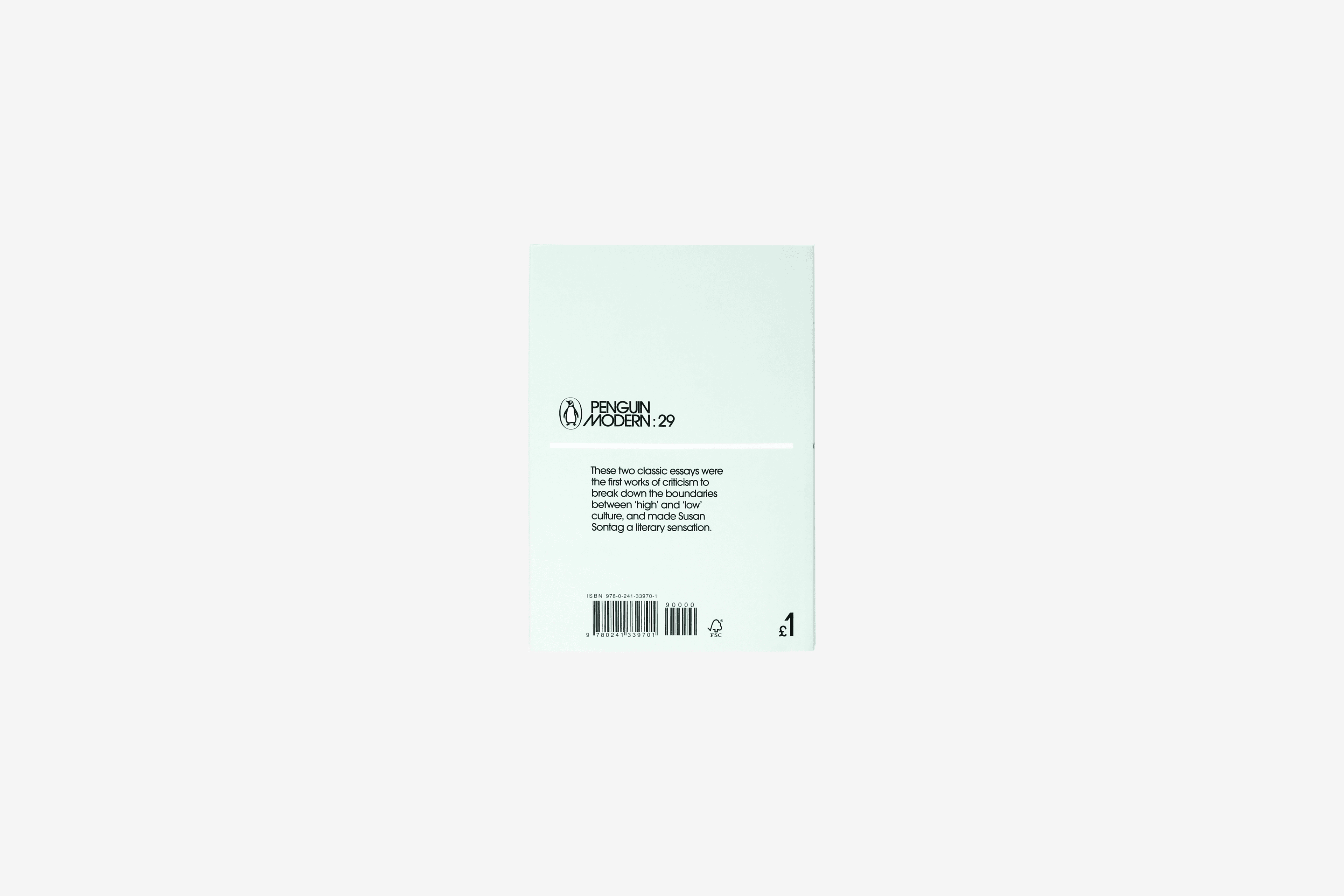 'The ultimate Camp statement: it's good because it's awful'.
Notes on 'Camp' is a 1964 essay by Susan Sontag that popularized the aesthetic known as camp. This classic essay was one of the first works of criticism to break down the boundaries between 'high' and 'low' culture, and made Susan Sontag a literary sensation.
It was first published as an essay in 1964, and was her first contribution to the Partisan Review. The essay attracted interest in Sontag. It was republished in 1966 in Sontag's debut collection of essays, Against Interpretation. The essay considers meanings and connotations of the word "camp".
The 2019 haute couture art exhibit Camp: Notes on Fashion, presented by the Anna Wintour Costume Center at New York City's Metropolitan Museum of Art, was built around Sontag's essay by Andrew Bolton, the Wendy Yu Curator in Charge of the Costume Institute.
Author

Susan Sontag

Location

GB

Publisher

Penguin Books

Year

1964

Materials

Softcover

Color

Cyan