Title
Queer.Archive.Work 3
Author

Queer Archive Work

Year

2019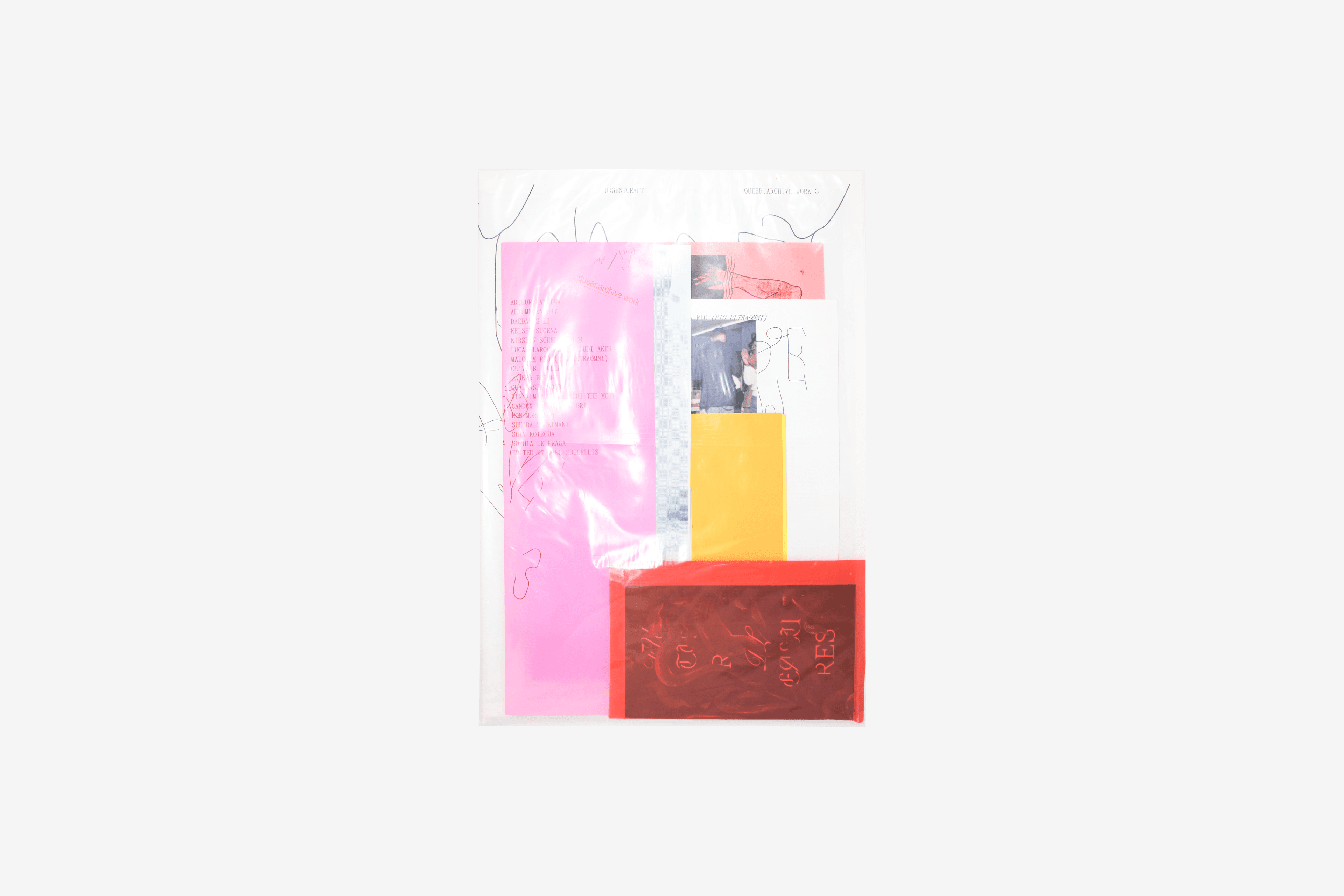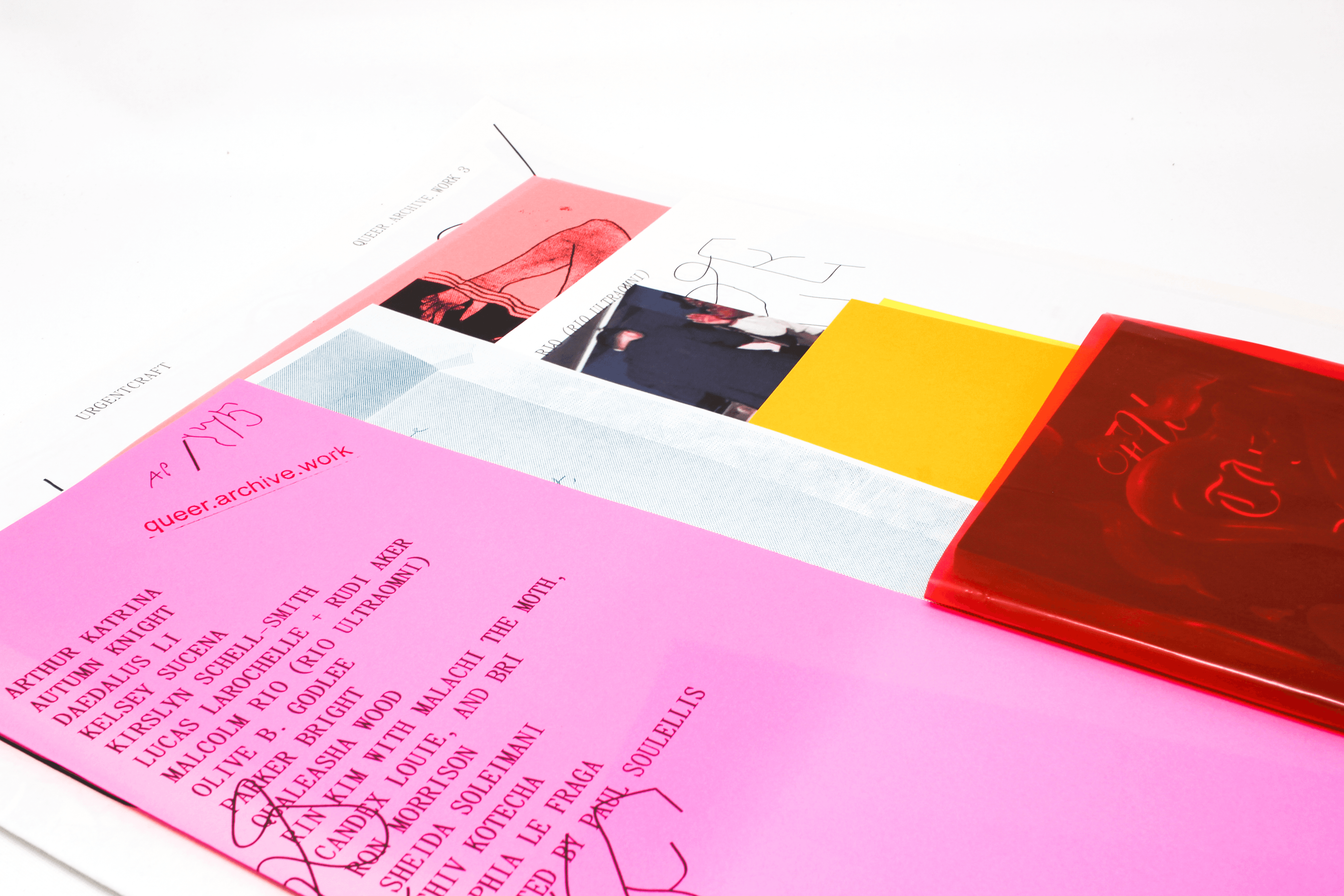 QUEER​.​ARCHIVE​.​WORK 3 (2019)
Loose folio of risograph and digitally-printed prints & zines in a resealable 14 in. x 20 in. poly bag: a 40-page newsprint broadsheet folio, a 16-page newsprint tabloid folio, a 144-page paperback book, a 16-page risograph zine, a 20-page risograph zine, an 8-page risograph zine, and 6 risograph prints.
Edition of 175 + 25 APs.

ISSUE #3 (Urgentcraft) assembles 18 artists and writers who prioritize maintenance as a form of urgency. Upon receipt, this publication e x p a n d s in the hands of its reader, filling an enormous space with queer feeling. It shapes a landscape that speaks of visibility, of a commitment to pleasure, of kinship networks, of memory, of closely re-written histories, of engaged dialogue, of riptides, of affective space beyond the material, of a failed, imperfect read. Of communal care as a never-ending practice.
Author

Queer Archive Work

Location

US

Year

2019

Materials

Paper

Color

White, Yellow, Red, Pink