Title
What Is Queer Typography?
Author

Paul Soulellis, Queer Archive Work

Year

2021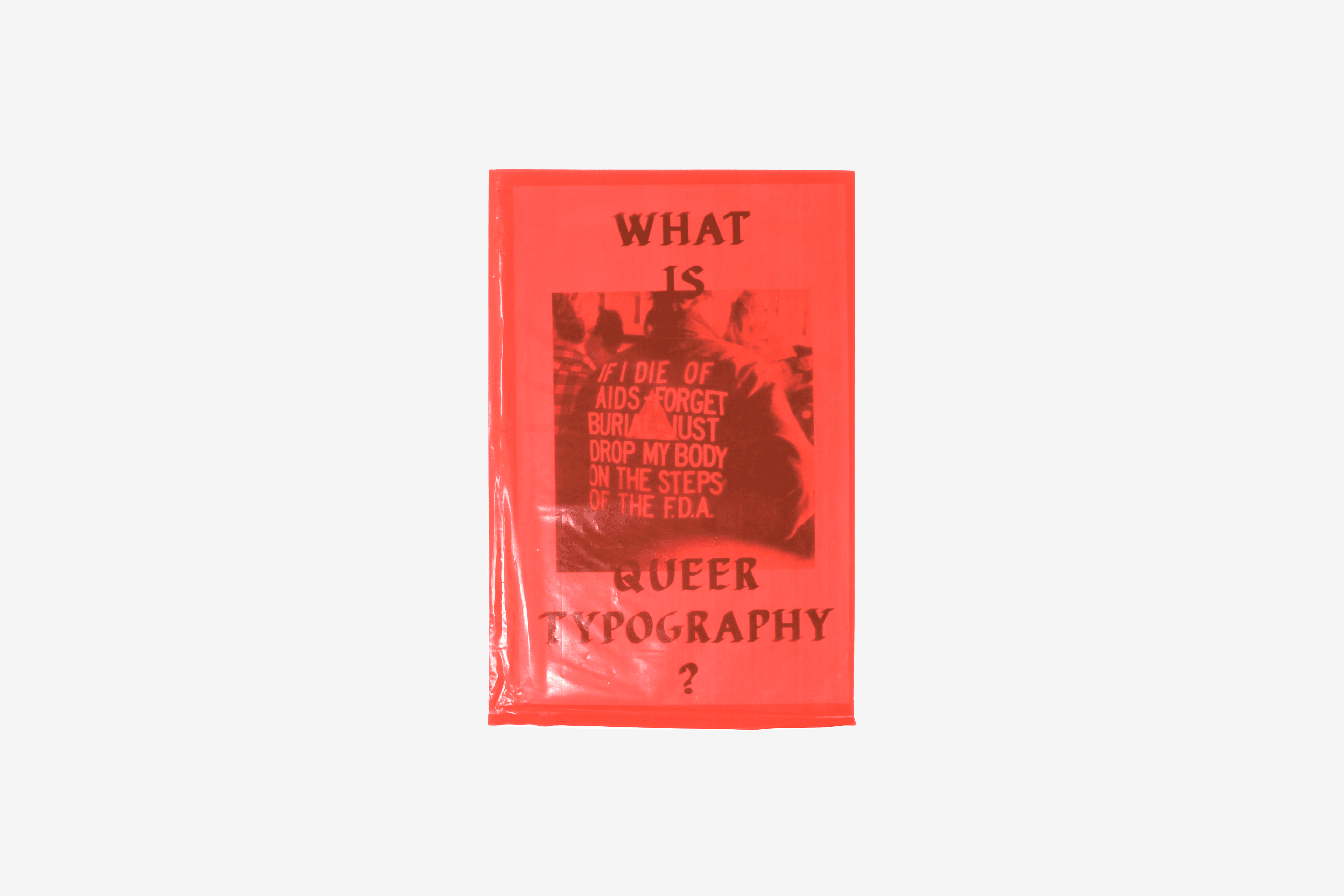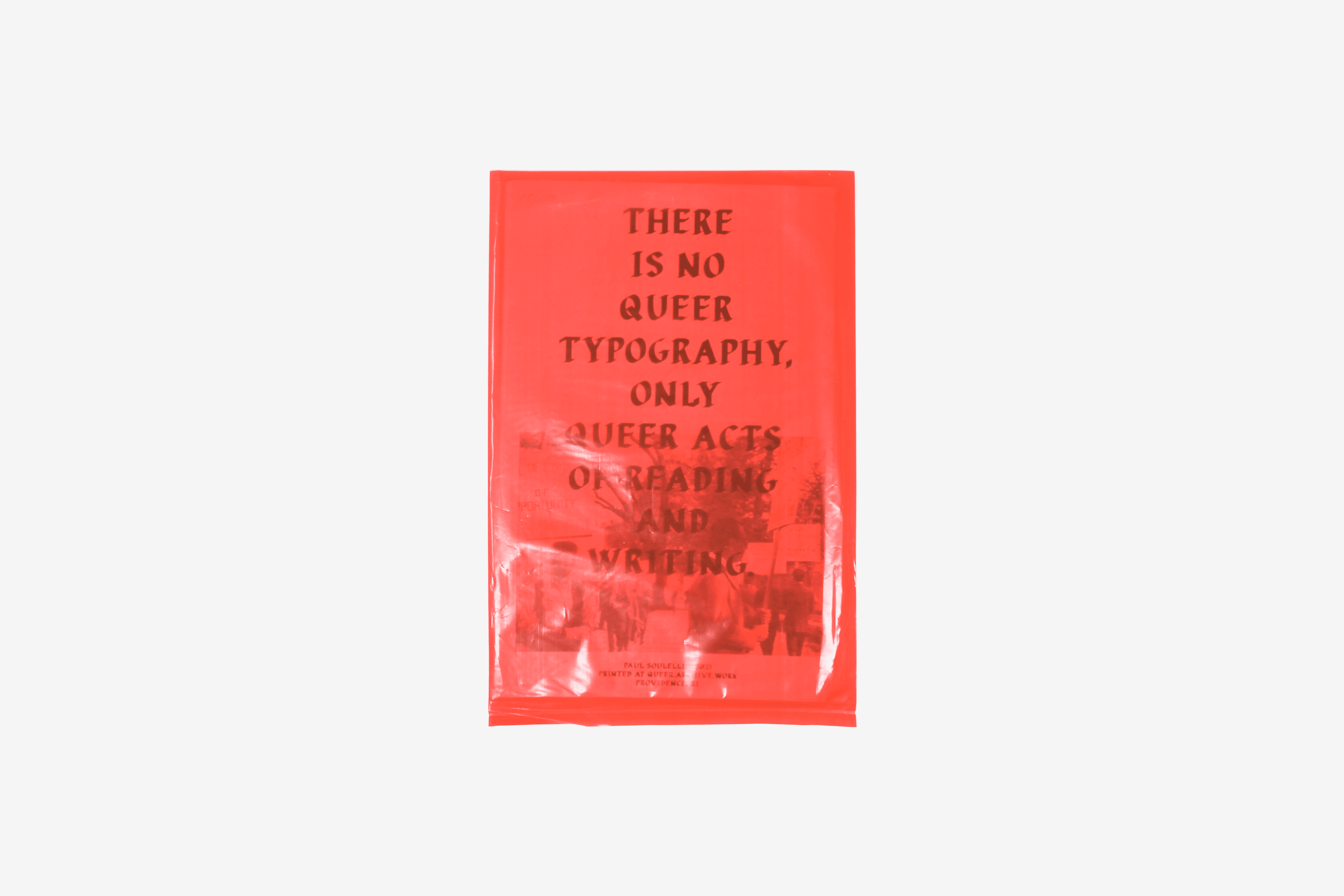 WHAT IS QUEER TYPOGRAPHY? is a 20-page risograph printed zine, written and designed by Paul Soulellis and published by Queer.Archive.Work. The text, originally a talk, is "a messy mix of criss-crossing connections and intersections," an inquiry and invitation to look for other histories, other approaches, other ways of doing design that don't necessarily adhere to what's expected or what's considered successful. Includes work, images, and words by Nat Pyper, nicole killian, Be Oakley, Robin Mientjes, Dan Rhatigan, Dennis Grauel, David Wojnarowicz, Eve Fowler, Eve Kosofsky Sedgwick, Jack Halberstam, Buddy Esquire, Octavia St. Laurent, James C. Scott, Tre Seals, Ernestine Eckstein, and the QAW collective.
Author

Paul Soulellis, Queer Archive Work

Location

US

Year

2021

Materials

Paper

Color

Pink